5 Reasons You Should Make the Switch to Digital Menu Boards

DEEL Media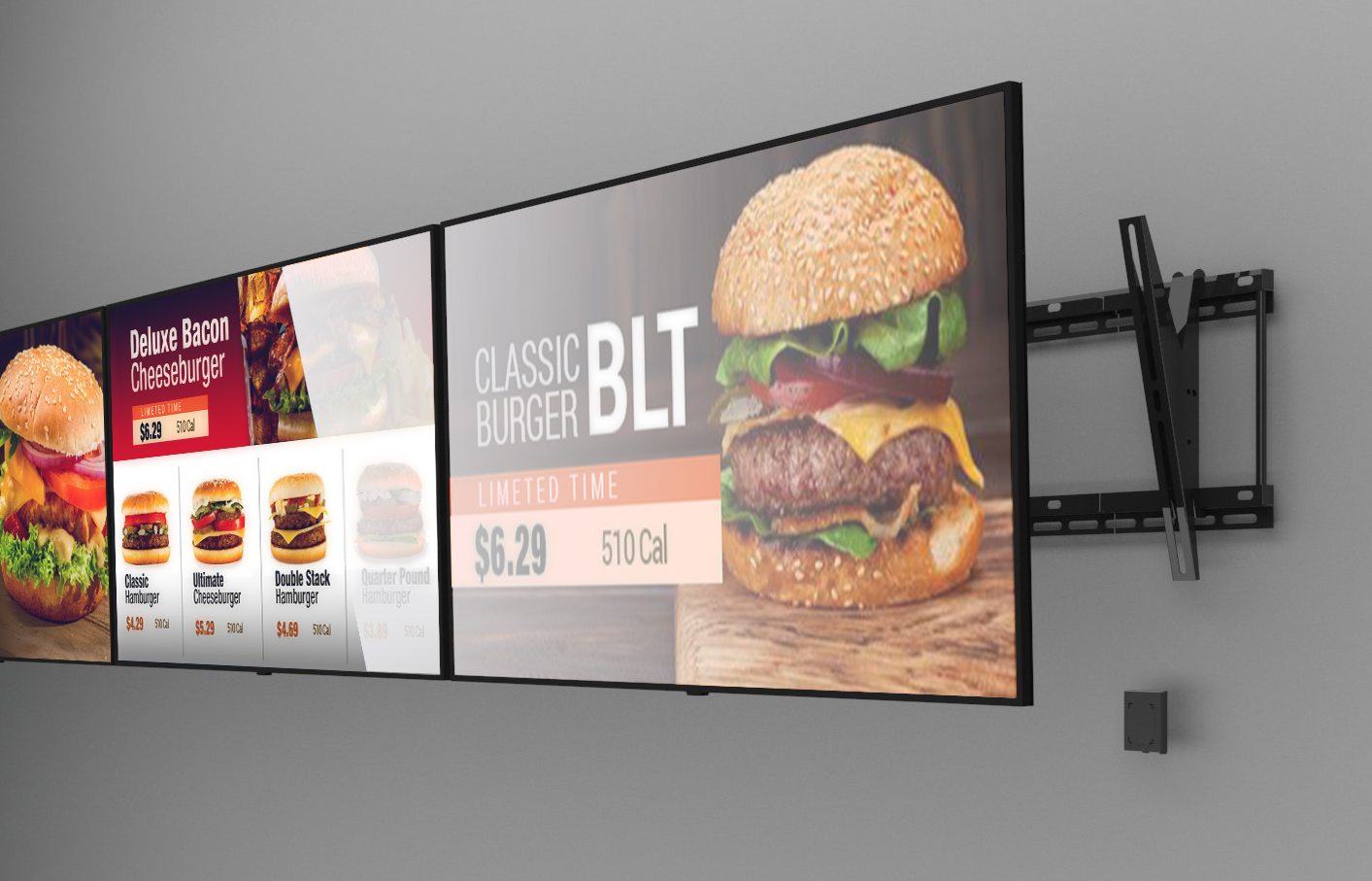 As the digital age continues to evolve, traditional restaurant menu boards are falling behind. In today's competitive market, staying ahead of the game is crucial for attracting and retaining customers. That's where digital signage comes in.
By upgrading to digital menu boards, your restaurant can reap a wide range of benefits that traditional signage simply can't match. From dynamic content and eye-catching visuals to increased flexibility and cost savings, digital signage offers a superior customer experience that will set your restaurant apart from the competition.
But what exactly are the advantages of digital menu boards, and how can they improve your restaurant's operations? Today, we'll dive deeper into the 5 reasons why your restaurant should make the switch to digital signage.

Dynamic Content
Digital signage's dynamic content feature is a major benefit to restaurants that are always updating their menu items, prices, and promotions. With traditional menu boards, printing new menus every time a change is made can be time-consuming and expensive. The ability to instantaneously deploy promotions allows restaurant companies to experiment with offerings without the time and cost overhead of the print/ship/hang process. Additionally, digital signage allows restaurants to showcase their menu items with eye-catching images and videos that can make the food more appealing to customers.

Engaging Visuals
One of the advantages of digital signage is the engaging visuals it offers. Animations and videos can help grab customers' attention and increase their engagement with the menu items. Digital signage makes it possible for restaurants to highlight their signature dishes or daily specials, making them more enticing to customers. The use of vibrant colors and high-quality graphics can make the menu boards more aesthetically pleasing, improving the overall ambiance of the restaurant.

Increased Flexibility
Digital menu boards provide restaurants with increased flexibility in designing and customizing their menu boards to fit their unique needs. With the ability to change the layout and design of the menu boards, restaurants can adapt to changing customer needs and preferences, providing an improved customer experience. It also allows restaurants to display additional information such as nutritional information and allergen warnings, which can be especially helpful for customers with dietary restrictions or preferences.
Cost Savings
Although the upfront cost of digital signage may seem expensive, it can actually save restaurants money in the long run. By reducing printing costs and minimizing the need for staff to manually update menu boards, restaurants can save a significant amount of money over time. Digital signage also reduces the amount of waste generated by printing new menus every time a change is made, making it a more environmentally friendly option.

Increasing Concession Sales
The ultimate goal of any restaurant is to provide customers with a positive and memorable experience. Digital menu boards can help restaurants achieve this goal by reducing wait times and providing an interactive experience. With the ability to easily navigate through the menu items, view pictures and videos, and get more information about the food, customers can have a more enjoyable dining experience. Additionally, digital signage can improve the overall ambiance of the restaurant, making it a more attractive place for customers to visit.
As you can see, the advantages of digital menu boards are clear. By embracing this technology, restaurants can stay ahead of the game and provide a superior customer experience. With dynamic content, engaging visuals, increased flexibility, cost savings, and improved customer experience, digital menu boards are a no-brainer for modern restaurants looking to stay competitive. Whether you're a small mom-and-pop shop or a large chain, upgrading to digital signage can help you attract and retain customers and drive sales.
Ready to make the switch? DEEL media's digital signage solutions offer custom digital menu boards that are designed to meet your unique needs. Our team of experts will work closely with you to ensure a seamless installation process and maximum impact on your customers. Say goodbye to traditional menu boards and hello to a new era of dynamic content and engaging visuals. Contact us today to learn more and take your restaurant to the next level.