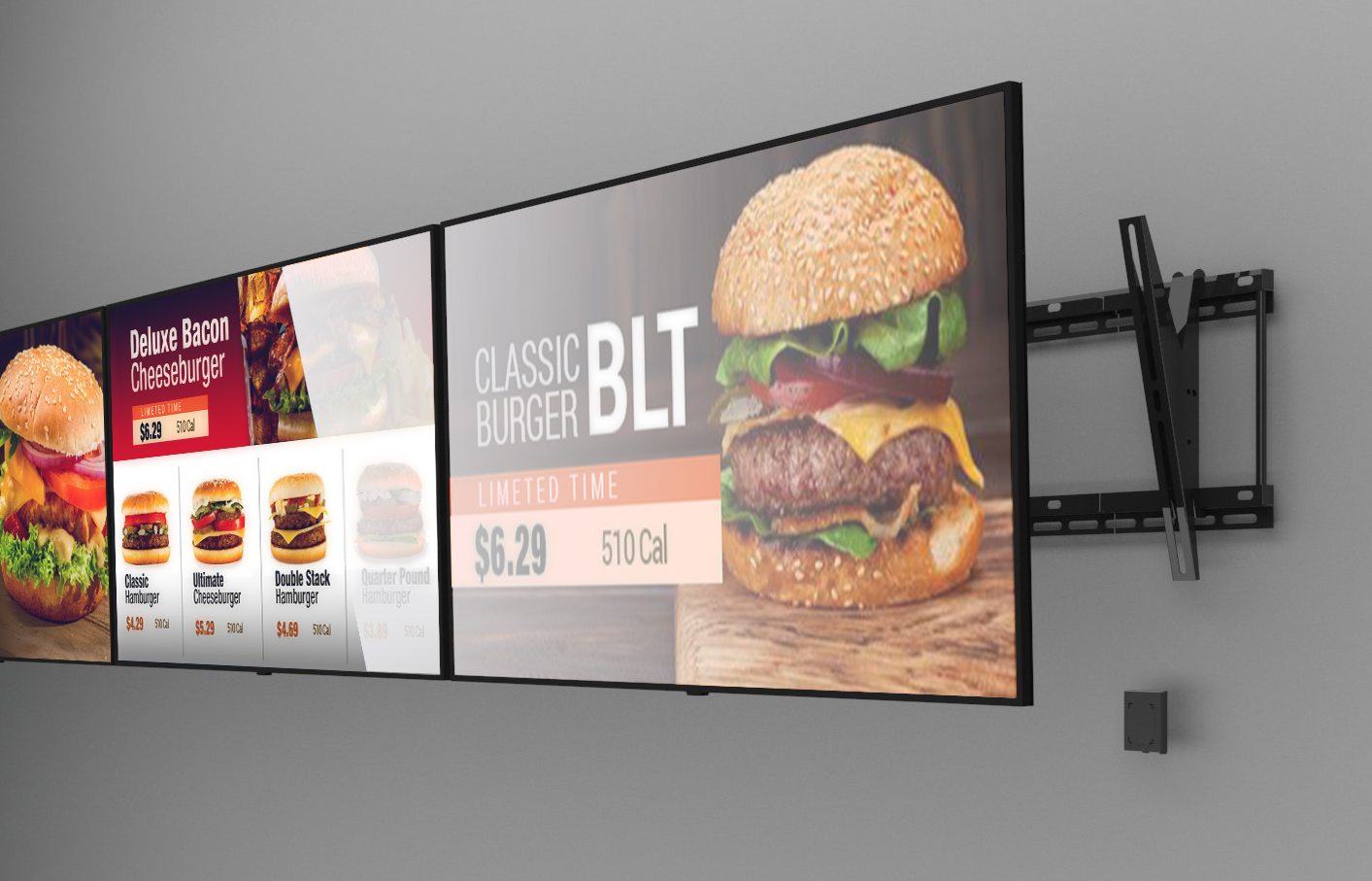 As the digital age continues to evolve, traditional restaurant menu boards are falling behind. In today's competitive market, staying ahead of the game is crucial for attracting and retaining customers. That's where digital signage comes in.
By upgrading to digital menu boards, your restaurant can reap a wide range of benefits that traditional signage simply can't match. From dynamic content and eye-catching visuals to increased flexibility and cost savings, digital signage offers a superior customer experience that will set your restaurant apart from the competition.
But what exactly are the advantages of digital menu boards, and how can they improve your restaurant's operations? Today, we'll dive deeper into the 5 reasons why your restaurant should make the switch to digital signage.

Dynamic Content
Digital signage's dynamic content feature is a major benefit to restaurants that are always updating their menu items, prices, and promotions. With traditional menu boards, printing new menus every time a change is made can be time-consuming and expensive. The ability to instantaneously deploy promotions allows restaurant companies to experiment with offerings without the time and cost overhead of the print/ship/hang process. Additionally, digital signage allows restaurants to showcase their menu items with eye-catching images and videos that can make the food more appealing to customers.

Engaging Visuals
One of the advantages of digital signage is the engaging visuals it offers. Animations and videos can help grab customers' attention and increase their engagement with the menu items. Digital signage makes it possible for restaurants to highlight their signature dishes or daily specials, making them more enticing to customers. The use of vibrant colors and high-quality graphics can make the menu boards more aesthetically pleasing, improving the overall ambiance of the restaurant.

Increased Flexibility
Digital menu boards provide restaurants with increased flexibility in designing and customizing their menu boards to fit their unique needs. With the ability to change the layout and design of the menu boards, restaurants can adapt to changing customer needs and preferences, providing an improved customer experience. It also allows restaurants to display additional information such as nutritional information and allergen warnings, which can be especially helpful for customers with dietary restrictions or preferences.
Read More