How Digital Movie Theater Signage Drives Sales

DEEL Media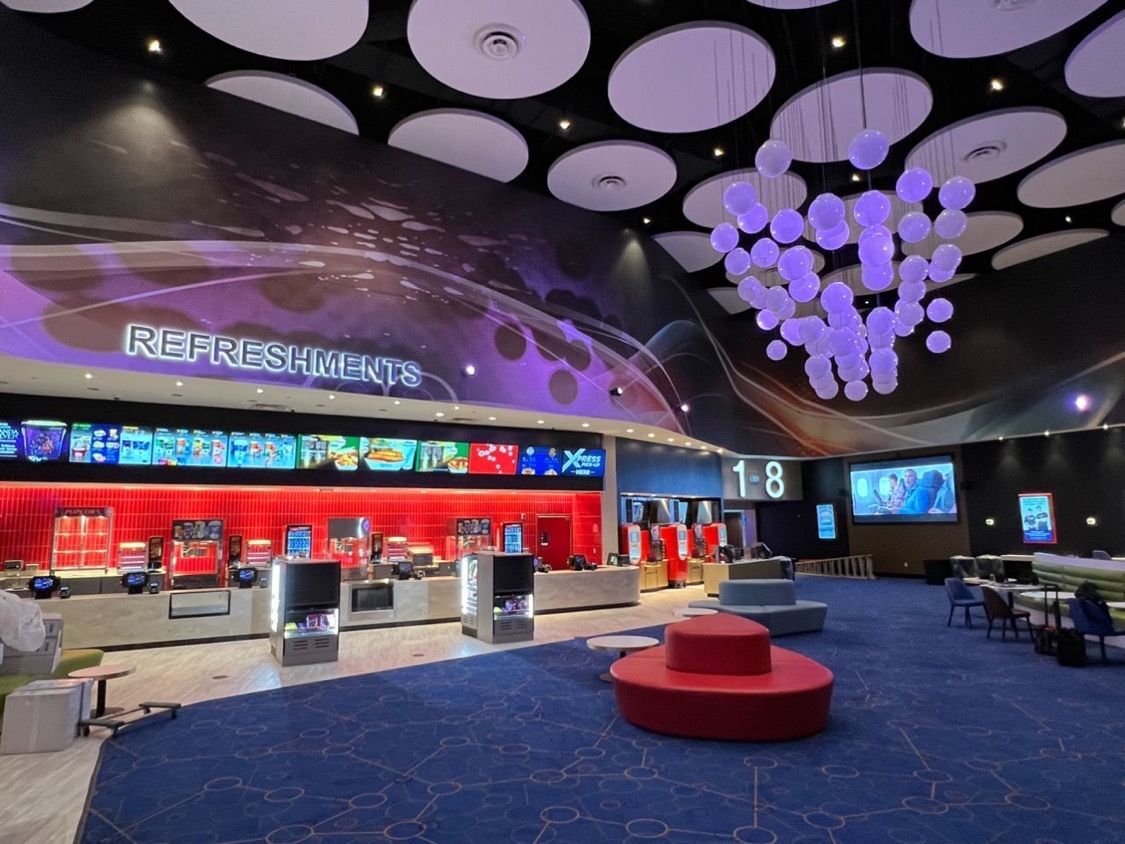 Believe it or not, your movie theater signage can make a massive difference in the revenue of your theater. From attracting the attention of customers, to promoting offers and providing valuable information, your signage plays a huge role in the success of your business. Let's dive into some of the ways that digital movie theater signage helps maximize sales.

Advertising Upcoming Events
By prominently displaying graphics and trailers for upcoming movies, theaters can generate excitement and anticipation for these films, not only reminding those in the theater of their upcoming release, but encouraging them to make plans to visit your theater to watch. Your plan for generating revenue should start long before a film releases. Compelling digital movie theater signage that captures the eye at the right moment is an invaluable resource for driving repeat visitors to your theater.

Promoting Special Deals
Ensuring your special deals and offers get the exposure they deserve is critically important for driving sales. Your movie theater signage should prominently display these offers and deals on tickets, concessions, or other special bundles or promotions. Digital signage enables you to do so in an eye-catching, visually appealing manner that is more likely to generate sales.

Providing Valuable Information
Digital movie theater signage should also be used to provide customers with important information, such as showtimes, theater policies, and accessibility features. By making it easy for customers to find the information they need, theaters can create a positive, frictionless experience that encourages them to return.
Creating an Experience
Movie theaters still have not completely recovered from the COVID-19 pandemic from an attendance perspective. It is critical that theater operators look for ways to make the in-theater experience as memorable and enjoyable as possible. Digital movie theater signage plays a massive role in creating that experience. By building a vibrant and visually appealing environment, theaters can make customers feel comfortable, engaged and more likely to make purchases. Studies have even found that digital signage even reduces perceived wait times, and of course can influence point-of-purchase decisions. In the quest to drive increased sales (both on one visit to a theater and generating repeat business), the overall experience created by strong movie theater signage cannot be underscored.

Increasing Concession Sales
One of the most immediate impacts you'll notice when implementing digital signage in your theater is an uptick in concession sales. Humans are visual creatures. When they see high-quality digital imagery of food, they tend to respond positively, and purchase more. Think about it, what makes you more in the mood for popcorn? A plain, boring sign that just says "popcorn", or a detailed digital display showing kernels popping, melted butter being poured, and a big delicious looking bag of popcorn? It's clear which approach is more effective. Additionally, digital signage allows you the flexibility to create location-specific menu offerings that will be of interest to the consumers that visit your theaters. This ensures your theater is maximizing concession sales and providing the offers its visitors want.
Without best-in-class digital movie theater signage, your theater is likely leaving tons of revenue on the table. We can help! DEEL Media works closely with leaders in the movie theater industry to provide engaging, compelling digital box office displays and menu boards designs to maximize your sales and create an amazing experience for your customers. In addition to signage itself, our proprietary Carbon CMS makes managing your signage simple, whether you are operating one location, or hundreds. Feel free to schedule time to meet with our team if you are interested in learning more!